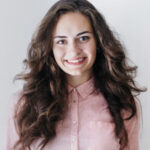 How Can We Help?
+52 812 329 7148
Mail: support@syse-i.net
Cybersecurity services aim at assessing and improving the protection of applications and networks. SYSEI offers end-to-end information security services from IT security consulting to pentesting and enhancing cybersecurity posture to reduce risks and minimize consequences of cyberattacks.
We offer our customers a variety of cybersecurity services to significantly reduce the number of security weaknesses in web, mobile, and desktop applications.
Benefits With Our Service
We help our customers to identify their security risks and define the measures to mitigate the risks by offering our competencies in the areas listed below.
Our security experts will offer the ways of monitoring the robustness of your cyberenvironment against security threats, detecting vulnerabilities in your network or apps, improving the performance of your information security solutions, and ensuring the protection of your sensitive data.
We uncover security loopholes in the components of our customers IT environments. SYSEI's security team carefully checks the protection level of your IT infrastructure and defines measures to reduce the number of security weaknesses inside your network and apps.
Infrastructure security audit
Our security team assesses your IT infrastructure to identify vulnerabilities in the following areas:
Security policies and procedures.
Security monitoring tools.
Physical access control.
Configuration management.
Version control.
Our security engineers perform automated and manual scanning of your IT environment and its elements to ensure your compliance with PCI DSS, HIPAA, and other regulations and standards. On the basis of the testing results, the security team provides you with a detailed attestation letter.
Vulnerability assessment
SYSEI performs automated and manual security evaluation to detect vulnerabilities in their customers' IT infrastructures. Our security testing team identifies, quantifies, and ranks network security weaknesses. Based on the assessment results, we give our customers recommendations to help them to eliminate security risks.
Penetration testing
SYSEI's security testing team pinpoints system vulnerabilities, validates existing security measures, and provides a detailed remediation roadmap. Equipped with the special tools and industry-specific test scenarios, the team performs penetration testing according to one of the three approaches:
Black box testing. We work in life-like conditions having strictly limited knowledge on your network and no information on the security policies, network structure, software and network protection used.
Grey box testing. We examine your system having some information on your network, such as user login details, architecture diagrams or the network's overview.
White box testing. We identify potential weak points by using admin rights and access to server configuration files, database encryption principles, source code or architecture documentation.
SYSEI's security testing team evaluates the stability of your infrastructure and its components by testing it beyond normal operational capacity with the use of special tools such as Siege and Apache JMeter. We apply our expertise to emulate denial of service (DoS) or distributed denial of service (DDoS) attacks against your network or applications to:
Determine whether the robustness of software or hardware is satisfactory under stress conditions (e.g., heavy network traffic, process loading).
Identify potential errors that can occur in case of system overloading.
Poorly coded and insufficiently protected applications can put a company at risk and result in data breaches. SYSEI offers their skills and knowledge in assessing and testing the security of applications (web, mobile, desktop), as well as finding ways to help their customers to achieve the effective protection of the corporate data stored locally or remotely.
Each programming language has its quirks that may cause security flaws during the development phase. SYSEI's security experts detect existing loopholes before your applications 'go live.'
Our security engineers conduct automated and manual security code review and engage senior developers and architects (if needed) to help you to:
Detect mistakes introduced into an application during its development to improve software quality and increase its protection level.
Highlight weak points in the source code of your app where vulnerabilities may potentially occur.
Find the most cost-efficient ways to eliminate security weaknesses identified in applications.
Mobile device management and mobile application management
With the proliferation of mobile devices, mobile applications and programs used within corporate networks, enterprises face the need to manage and secure their usage. SYSEI offers their expertise in applying the appropriate device management policies and implementing control measures to the installation of new mobile apps.
Our security testing team has a wide experience in correctly installing and tuning mobile device management (MDM) and mobile application management (MAM) solutions like Microsoft Intune to ensure mobile security. We can fine-tune mobile security services you choose to apply and set the necessary policies properly for you to:
Ensure the compliance of devices (both corporate and personal) and applications with your internal security policies and requirements.
Control how your employees exploit and share corporate information via their mobile devices and the apps they use.
SYSEI helps their customers to secure their cloud solutions. Being a Gold Microsoft Business Partner, we have the necessary experience to tune special security components, such as Azure Security Center, allowing security management and threat protection across cloud workloads.
SYSEI's security engineers can apply appropriate cloud security measures and configure cloud protection solutions to ensure:
Constant and efficient monitoring of the security of your cloud applications.
Analysis of the event logs from your cloud solutions and prompt detection of suspicious activities.
Remediation of security weaknesses potentially existing in your cloud environment.
Application of the necessary security policies to make your cloud solutions meet the appropriate security standards.
SYSEI's security experts ensure proper protection of a website, a web app, or web services.
Our security testing team carries out vulnerability assessment to check whether the proper encryption, authentication and other security measures are applied in a web app, a web service or a website.
Upon the evaluation results, our security engineers provide customers with valuable recommendations on how to improve the protection level of their web solutions.
We offer penetration testing services (as a one-time or a regular service) to provide customers with the detailed information on real security threats they may face and identify the most critical security weaknesses to let our customers prioritize remediation measures and apply necessary security patches.